Youth Events at Baldwin Public Library
(Press release, May 7, 2014)
Baldwin Public Library, 300 W Merrill St, Birmingham, MI 48009
Library Hours
Monday through Thursday: 9:30 a.m. – 9:00 p.m.
Friday & Saturday: 9:30 a.m. – 5:30 p.m.
Sunday: 12:00 noon – 5:00 p.m.
The Library will be closed from Saturday, May 24 through Monday, May 26 for Memorial Day Weekend.
Member Preview Night:
Friday, May 2 from 7:00 p.m. to 9:00 p.m.
Reserved for Members of the Friends of the Baldwin Public Library.
(Memberships are available at the door.)
Saturday, May 3 from 9:30 a.m. to 4:30 p.m.
Half Price Day: Sunday, May 4 from 12 noon to 4:00 p.m.
Bag Day: Monday, May 5 from 10:00 a.m. to 2:00 p.m.
Buy a bag for $5 and stuff it to the brim with books.
Kindergarten-First Grade Book Party
Thursday, May 1 at 4:15 p.m.
The Kindergarten-First Grade Book Party is an after-school event full of fun, stories, games, crafts, and snacks. Register now!
Wednesday, May 7 at 6:30 p.m.
Make a flowery gift and learn a special song just in time for Mother's Day. Bring the whole family.
Tween After-School Special
Bento Boxes- Japanese Boxed Lunch
Thursday, May 8 at 4:30 p.m.
Make Totoro Bento or other character bento with rice, vegetables, fruit and more. Boxes and ingredients are provided.
Rockin' Reptiles with Dan the Creature Man
Saturday, May 10 at 10:30 a.m.
Enjoy an engaging program that promotes global wildlife conservation and respect for all forms of life. Dan the Creature Man will discuss and display his fascinating collection of live reptiles. Check out some great reptile books, make a craft to take home, and get your special Reptile Day sticker.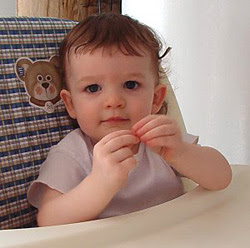 Baby Signing for Baby and You
Monday, May 12 and 19
at
10:00 a.m.
Babies 1-3 with their caregivers
Register Here
Learn the technique of early communication with your baby using American Sign Language and how this may enhance your baby's learning ability. This class is taught by a sign language teacher from Deaf and Hearing Impaired Services, Inc. There are no fees for this class, but space is limited so call or register today.
The Ruff Readers
Tuesday, May 13 from 10:00 a.m. to noon
Saturday, May 17 from 6:30 p.m. to 7:30 p.m.
Read aloud to the best listener on earth: a specially trained dog from Therapy Dogs International.
Skateboarding Tune Up and Tricks
Saturday, May 17 at 10:30 a.m.
The professionals from Modern Skate & Surf are back with a live demonstration, more cool tricks, and safety tips for skateboard enthusiasts! Bring your board in for a tune-up!